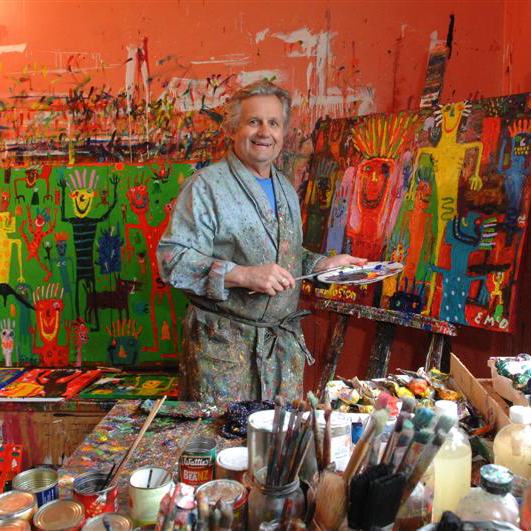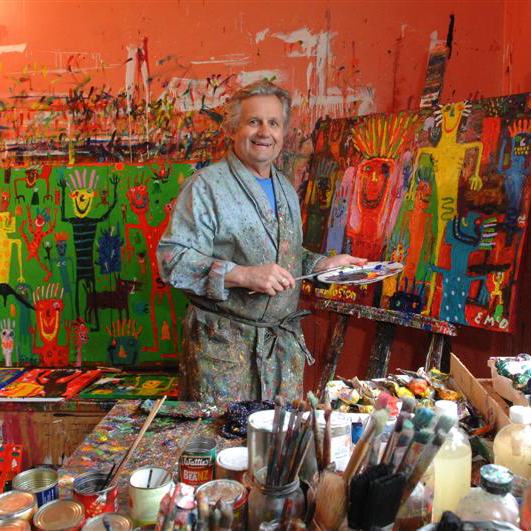 Ewan McDougall
In 1994 he exhibited in two group exhibitions Cornwall. In 2004 he showed new paintings with Gallery 2021 as part of the Sydney Art Show.
McDougall exhibited in London in 2005 with the prestigious West End Gallery the Rebecca Hossack Gallery as well as taking part in 'Art London'- the Chelsea Art Show, the London Art Show and the London Raw Arts Festival.
Later the same year Ewan exhibited alongside three other international artists at Arte Immagini Gallery in Cremona City, Italy. In 2006 he exhibited at the Spanish Raw Art Exhibition in Valencia, Spain and has been booked for a solo exhibition in 2007-8 with the Rebecca Hossack Gallery, London. In 2003 Ewan exhibited in 'Southern Heat' at the Dunedin Public Art Gallery.
The painter is an nine-time finalist in the Wallace Art Awards and a prize-winner in the Mainland and Cleveland Art Awards. He was a Finalist in the Park Lane Art Awards 2006, and in the New Zealand Portrait Gallery Adam Art Awards, 2006. His painting 'My Dad at El Alamein' was selected as one of the Portrait Finalists to tour Nationally. Finalist in Anthony Harper/ CoCA Art Awards Centre of Contemporary Art Christchurch, Sept 2006. Finalist in New Zealand Portrait Gallery Awards Exhibition Shed 11 Wellington, Feb 2008.
He has paintings in a number of public collections and innumerable private collections.
Eyes in Th' Back of his Head
Oil on Canvas 1200 mm x 1500 mm, 2017
Round The Bend
Oil on Canvas, 1200 mm x 1500 mm,
Man Murdering Bear
Oil on Canvas, 1220 mm x 900mm, 2018
Lighten Up!
Oil on Canvas, Diptych 1220 mm x 1800 mm, 2018
Starry Nite III
Oil on Canvas, 300 mm x 300mm, 2018
Enquire
Rakapoody
Oil on Canvas, 400mm x 300mm, 2016
Yo Ho Ho
Oil on Canvas, 760 mm x 760mm, 2018
Icarus and Mates
Oil on Board, 540 mm x 440 mm, 2017